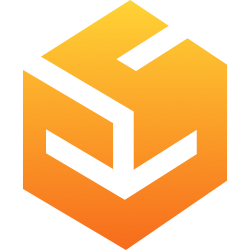 CryptoSpaniards Simulator
Free Trading Simulator for Bitcoin and cryptocurrencies to play your investment strategies live without the need to spend real money
Whether you are curious about investing in cryptocurrencies but you are afraid to play real money as if you are already an expert and what you want is to try different strategies, this simulator is for you. Compete without risk with hundreds of other investors, among the winners we distribute prizes periodically. Will you be able to reach number 1 in the Ranking?
Starting capital: $10,000 USD (customizable from $100 to $1M)
Available cryptocurrencies: 58
BTC ETH XRP BCH LTC ADA NEO EOS XLM IOT XMR DASH XEM TRX ETC VEN QTUM LSK ICX OMG XRB BTG BNB ZEC DGD PPT STEEM STRAT BCN WAVES XVG SC DOGE BTS SNT REP DCR BTM KMD ARDR ARK HSR DGB FCT MONA SYS VERI GNT BAT ETN SALT MAID NXT GBYTE POWR PAY BTCD MUE
Price update interval: every minute (real market prices from CryptoCompare)
Currently active investors this round: 1078
Transaction commission: 0.25% buy and 0.25% sell (as in Bittrex)
Transaction time (blocktime): instant
Cost of the Simulator: Free
Server time: 19:16:48 21/03/2018 (CET)
Available languages: 🇺🇸 English 🇪🇸 Español
Other features: Limit Buy orders, Take Profit, Stop Loss, followers and much more
---
---
If you have any questions, issues, comments or feedback; or you want us to add another currency, join our Telegram.